Gigabyte Z490 GAMING X AX (WiFi 6) DDR4 10th Gen Intel LGA1200 Socket Mainboard#SS5895C
Let's check the overview
Gigabyte Z490 GAMING X AX
CPU Sockets – LGA1200
Chipset – Intel Z490 Express
Generation – 10th
Memory Channel – Dual Channel
About This Product
Gigabyte Z490 GAMING X AX
Z490 GAMING X AX
An Intel motherboard that offers the best in class from every aspect, including components supported, thermal design, audio quality, connectivity, durability and software supported. It is ideal for hardcore gamers and PC enthusiasts.
PERFORMANCE
Direct 11+1 Phase Digital VRM Solution with DrMOS
Cleaner and more efficient power delivery to the CPU with better thermal performance ensures stability under high CPU frequencies and heavy loading.
Optimized gate charge to minimize switching losses.
Lower temperature, smaller size, and better thermal characteristics.
PCIe 4.0 Hardware Design
For most of prosumers and gamers, high bandwidth storage and high performance graphics card are critical for their applications. To support most cutting edge devices, this motherboard uses the groundbreaking PCIe 4.0 grade hardware design.
Support for Beast Components
GIGABYTE Motherboards are ideal for enthusiasts who want to maximize their system's potential.
Support for DDR4 XMP Up to 4600MHz and beyond
Dual NVMe PCIe Gen3 x4 M.2 connectors
2-Way CrossFire multi-graphics
M.2 Thermal Guard
With durability in mind, GIGABYTE provides a thermal solution for M.2 SSD devices. The M.2 Thermal Guard prevents throttling and bottlenecks from high speed M.2 SSDs as it helps to dissipate heat before it becomes an issue.
CONNECTIVITY
Intel WiFi 6 802.11ax + Bluetooth 5 Module
Intel Wireless solution supports 802.11ax, enables gigabit wireless performance, provides smooth video streaming, better gaming experience, few connection drops and speeds up to 2.4Gbps. Moreover, Bluetooth 5 provides 4X the range of BT 4.2 and with faster transmission.
Intel GbE LAN with cFosSpeed Internet Accelerator Networking
Intel GbE LAN features cFosSpeed, a network traffic management application which helps to improve network latency and maintain low ping times to deliver better responsiveness in crowded LAN environments. With Industry-leading LAN static-electricity & surge protection, any irregular and inconsistent power delivery will not cause damage to your PC. An integrated I/O shield further protects your PC.
Native Intel USB 3.2 Gen 2 Controller
Intel's native USB 3.2 Gen2 host controller provides USB 3.2 Gen2 ports with speeds up to 10Gbps. Available over the USB Type-A connector, the USB 3.2 Gen2 is much improved with twice the bandwidth compared to its previous generation as well as backwards compatibility with USB 2.0 and USB 3.2 Gen1.
COOLING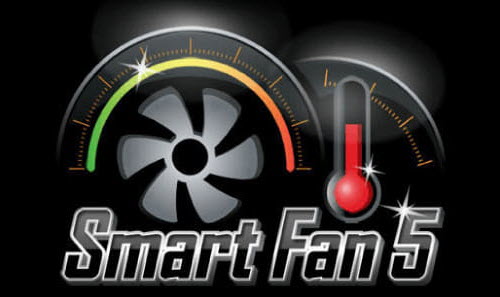 Smart Fan 5
With Smart Fan 5 users can ensure that their gaming PC can maintain its performance while staying cool. Smart Fan 5 allows users to interchange their fan headers to reflect different thermal sensors at different locations on the motherboard. In addition to that, Smart Fan 5 offers more hybrid fan headers that support both PWM and Voltage mode fans to make the motherboard more liquid cooling friendly. With Fan Stop, quiet computing is within easy reach.
New Smart Fan 5 Software
Choose from different modes, Quiet to Full Speed, to match your system usage preferences. For each fan or pump, you can use the intuitive fan curve to define trigger thresholds and corresponding fan speeds.
RGB FUSION 2.0
With Z490 Gaming X AX Motherboard, RGB Fusion 2.0 is even better with Addressable LEDs. RGB Fusion 2.0 offers users the option to control onboard RGB and external RGB / Addressable LED light strips for their PC. Already feature filled with colors and patterns, RGB Fusion 2.0 on Z490 Series Motherboards are now upgraded with Addressable LED support. With external Addressable LED strips, where each LED is digitally addressable, users can experience even more patterns, styles, and illuminations.
Z490 Gaming X AX Motherboard will support either 5v or 12v Addressable LED lighting strips and up to 300 LED lights. RGB Fusion 2.0 with Addressable LEDs comes with new patterns and various speed settings with more to come.
Users can use RGB Fusion 2.0 software to customize lighting on PC or RGB Fusion APP on mobile phone.
AUDIO
High-End Audio Capacitors
GIGABYTE motherboards use high-end audio capacitors. These high quality capacitors help deliver high resolution and high fidelity audio to provide the most realistic sound effects for gamers.
Audio Noise Guard
GIGABYTE motherboards feature an audio noise guard that essentially separates the board's sensitive analog audio components from potential noise pollution at the PCB level.
ULTRA DURABLE
Ultra Durable Memory Armor
In addition to Ultra Durable PCIe armor for supporting heavy graphics card, the motherboard is armed with Ultra Durable memory armor. Ultra Durable memory armor uses GIGABYTE exclusive one-piece stainless steel shielding design to prevent against PCB distortion/twisting and plate bending, in addition to preventing any possible ESD interference. Moreover, the solid plated ATX 24pin & ATX 12V 8pin + 4pin power connectors offer stable power supply in case of CPU overloading.
Start Sulfurization Protection
Sulfur compounds in the air can penetrate tiny onboard resistors creating chemical change and causing these resistors to open or short. If either of these occurs the motherboard will fail to function. By equipping resistors with an Anti-Sulfur Design GIGABYTE gives Ultra Durable Motherboards a whole new meaning.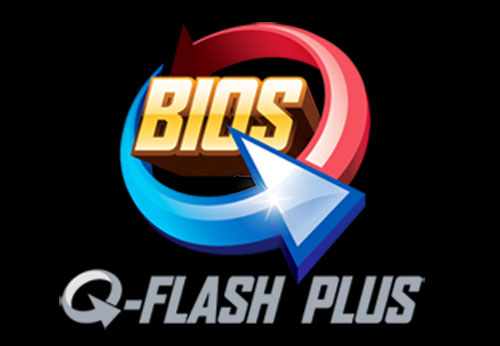 Q-Flash Plus
With GIGABYTE Q-Flash Plus, you don't need to install the CPU, memory and graphics card nor enter the BIOS menu to flash the BIOS. Just download and save a new BIOS file (rename to gigabyte.bin) on the USB flash drive, then press the dedicated Q-Flash Plus button and you're good to go!
GIGABYTE EXCELLENCE
Refreshed BIOS
The BIOS is essential for users during initial setup to allow for the most optimal settings. With a new GUI and easier-to-use functionalities, GIGABYTE has been able to reinvent the BIOS to give users a better experience while setting up their new system.
EasyTune
GIGABYTE's EasyTune is a simple and easy-to-use interface that allows users to fine-tune their system settings or adjust system and memory clocks and voltages in a Windows environment. With Smart Quick Boost, one click is all it takes to automatically overclock your system, giving an added performance boost when you need it the most.
More Applications
GIGABYTE APP CENTER is a useful portal of all GIGABYTE MB utilities and drivers.
the app allows you to update your system's BIOS from within Windows using a simple and slick graphical user interface.
GIGABYTE System Information Viewer is a central location that gives you access to your current system status.
XSplit Gamecaster + Broadcaster* lets you share the greatest gaming moments. Integrated social media lets you do chat in real-time. And it takes just one click to stream your gameplay to Twitch.
Model – Gigabyte Z490 GAMING X AX, CPU Sockets – LGA1200, Chipset – Intel Z490 Express, Supported CPU – 10th Generation Intel Core i9/ i7/ i5/ i3/ Pentium/ Celeron Processors, Generation – 10th, Memory Type – DDR4, Memory MHz – 4600(O.C.)/ 4500(O.C.)/ 4400(O.C.)/ 4300(O.C.)/4266(O.C.)/ 4133(O.C.)/ 4000(O.C.)/ 3866(O.C.)/ 3800(O.C.)/ 3733(O.C.)/ 3666(O.C.)/ 3600(O.C.)/ 3466(O.C.)/ 3400(O.C.)/ 3333(O.C.)/ 3300(O.C.)/ 3200(O.C.)/ 3000(O.C.)/ 2933/ 2800/ 2666/ 2400/ 2133MHz, Memory Channel – Dual Channel, Memory Slot – 4, Memory Max. – 128GB, Optane Memory Support – Yes, Graphic – Integrated Graphics, Multi-GPU Support – AMD Quad-GPU CrossFire and 2-Way AMD CrossFire, PCI Express Slot – 1 x PCI Express x16 slot, running at x16 (PCIEX16), 1 x PCI Express x16 slot, running at x4, 3 x PCI Express x1 slots, Storage Interface – 6Gb/s, M.2 Slot – 1 x M.2 Socket 3 (Type 2242/2260/2280/22110 SATA and PCIe x4/x2 SSD support), 1 x M.2 Socket 3,(Type 2242/2260/2280 SATA and PCIe x4/x2 SSD support), LAN Chipset – Intel GbE LAN, LAN Speed (Mbps) – 100/1000, Audio Chipset – Realtek ALC1200, Audio Channel – 2/4/5.1/7.1-channel, WiFi – Yes, WiFi Technology – Intel Wi-Fi 6 AX201, WIFI a/b/g/n/ac with wave 2 features, ax, supporting 2.4/5 GHz Dual-Band, Support for 11ax 160MHz wireless standard and up to 2.4 Gbps data rate, Bluetooth – Bluetooth 5, USB Port – 1 x USB 3.2 Gen 2 Type-A port (red), 5 x USB 3.2 Gen 1, 2 x USB 2.0/1.1, VGA Port – No, DVI Port – No, HDMI Port – 1, DisplayPort (DP) – No, IDE Port – No, SATA Port – 6 x SATA, BIOS Type – 256 Mbit flash, BIOS Model – AMI UEFI BIOS, BIOS Version – PnP 1.0a, DMI 2.7, WfM 2.0, SM BIOS 2.7, ACPI 5.0, FireWire – No, CrossFire Support – Yes, Sli Support – No, RaidSupport – 0,1,5,10, Thunderbolt – 2 x Thunderbolt, TPM Port – Yes, COM Port – No, RGB Support – Yes, RGB Sync – RGB FUSION 2.0, RGB Connector – 2 x RGB LED strip headers, Form Factor – ATX, Supported Operating System – Windows 10, Special Features – Intel Z490 GAMING Motherboard with Direct 11+1 Phases Power Design, 2-Way CrossFire Multi-Graphics, Intel GbE with cFosSpeed, USB 3.2 Gen2 Type-A, Intel WiFi 6 802.11ax, Dual M.2 with 1 Thermal Guard, Smart Fan 5, Dual Armor with Ultra Durable Technology, Q-FLASH PLUS,Supports 10th Gen Intel Core Series Processors,Dual Channel Non-ECC Unbuffered DDR4, 4 DIMMs,Intel Optane Memory Ready,Direct 11+1 Phases Digital VRM Solution with DrMOS,Enlarged VRM Heatsink with 5W/mK Thermal Conductive Pad,Intel GbE LAN with cFosSpeed Internet Accelerator Software,Multi-Way Graphics Support with Dual Armor and Ultra Durable Design,ALC1200 Multi-Channel Audio with High Quality Audio Capacitors and Audio Noise Guard,Dual Ultra-Fast M.2 with PCIe Gen3 X4 (1 with Thermal Guard) & SATA Interface,Intel Native USB 3.2 Gen2 Type-A with Speed Up To 10Gbps,RGB FUSION 2.0 Support Addressable LED & RGB LED Strips Smart Fan 5 Features Multiple Temperature Sensors , Hybrid Fan Headers with FAN STOP Q-Flash Plus Updates BIOS without Installing the CPU, Memory and Graphics Card CEC 2019 Ready, Save the Power as Easy as One Click,Lightning-Fast Intel Thunderbolt 3 AIC Support, Others – 1 x CPU fan header,4 x system fan headers 2 x addressable LED strip headers, 6 x SATA 6Gb/s connectors 2 x M.2 Socket 3 connectors, 1 x front panel header, 1 x front panel audio header, 1 x S/PDIF Out header, 1 x USB 3.2 Gen 1 header, 1 x USB 2.0/1.1 header, 1 x Trusted Platform Module header (For the GC-TPM2.0 SPI/GC-TPM2.0 SPI 2.0 module only), 2 x Thunderbolt add-in card connectors, 1 x serial port header, 1 x Clear CMOS jumper, 1 x Q-Flash Plus button, Warranty – 3 Year, Country of Origin – Taiwan, Made in/ Assemble – China
SPECIFICATIONS
Basic Information
Supported CPU
Support for 10th Generation Intel Core i9 processors/Intel Core i7 processors/Intel Core i5 processors/ Intel Core i3 processors/Intel Pentium processors/Intel Celeron processors in the LGA1200 package
L3 cache varies with CPU
Chipset
Intel Z490 Express Chipset
BIOS
1 x 256 Mbit flash
Use of licensed AMI UEFI BIOS
PnP 1.0a, DMI 2.7, WfM 2.0, SM BIOS 2.7, ACPI 5.0
Form Factor
ATX Form Factor; 30.5cm x 23.0cm
Expansion Slots
PCI
1 x PCI Express x16 slot, running at x16 (PCIEX16)
1 x PCI Express x16 slot, running at x4
3 x PCI Express x1 slots
Supports up to ASPM L1.2 power management protocols.
M.2 Socket
1 x M.2 connector (Socket 3, M key, type 2242/ 2260/ 2280/ 22110 SATA and PCIe x4/x2 SSD support) (M2A_SB)
1 x M.2 connector (Socket 3, M key, type 2242/ 2260/ 2280 SATA and PCIe x4/x2 SSD support) (M2M_SB)
Memory
Type
Dual channel memory architecture
Slots
4 x DDR4 DIMM
Supported Memory
Intel Core i9/i7 processors:
DDR4 4600(O.C.)/ 4500(O.C.)/ 4400(O.C.)/ 4300(O.C.)/4266(O.C.) / 4133(O.C.) / 4000(O.C.) / 3866(O.C.) / 3800(O.C.) / 3733(O.C.) / 3666(O.C.) / 3600(O.C.) / 3466(O.C.) / 3400(O.C.) / 3333(O.C.) / 3300(O.C.) / 3200(O.C.) / 3000(O.C.) / 2933 / 2800 / 2666 / 2400 / 2133 MHz memory modules
Intel Core i5/i3/Pentium/Celeron processors:
Support for DDR4 2666/ 2400/ 2133 MHz memory modules
Support for ECC Un-buffered DIMM 1Rx8/2Rx8 memory modules (operate in non-ECC mode)
Support for non-ECC Un-buffered DIMM 1Rx8/2Rx8/1Rx16 memory modules
Support for Extreme Memory Profile (XMP) memory modules
Maximum Mamory
128 GB
Graphics
Graphics
Integrated Graphics Processor-Intel HD Graphics support:
1 x HDMI port, supporting a maximum resolution of 4096×2160@30 Hz
Support for AMD Quad-GPU CrossFire and 2-Way AMD CrossFire technologies
Max Shared Memory
512MB
Connector & Ports
HDMI
1 x HDMI port, supporting a maximum resolution of 4096×2160@30 Hz
USB (s)
1 x USB 3.2 Gen 2 Type-A port (red) on the back panel
7 x USB 3.2 Gen 1 ports (5 ports on the back panel, 2 ports available through the internal USB header)
4 x USB 2.0/1.1 ports (2 ports on the back panel, 2 ports available through the internal USB header)
LAN Port (s)
Intel GbE LAN chip (1000 Mbit/100 Mbit)
Wireless Communication moduleIntel Wi-Fi 6 AX201
WIFI a, b, g, n, ac with wave 2 features, ax, supporting 2.4/5 GHz Dual-Band
BLUETOOTH 5
Support for 11ax 160MHz wireless standard and up to 2.4 Gbps data rate
Supported Storage
1 x M.2 connector (Socket 3, M key, type 2242/2260/2280/22110 SATA and PCIe x4/x2 SSD support) (M2A_SB)
1 x M.2 connector (Socket 3, M key, type 2242/2260/2280 SATA and PCIe x4/x2 SSD support) (M2M_SB)
6 x SATA 6Gb/s connectors
Support for RAID 0, RAID 1, RAID 5, and RAID 10
Intel Optane Memory Ready
M.2 connectors support up to ASPM L1.2 PCIe power management protocols.
Audio
Realtek ALC1200 codec
High Definition Audio
2/4/5.1/7.1-channel
Support for S/PDIF Out
Internal I/O Ports
1 x 24-pin ATX main power connector
1 x 4-pin ATX 12V power connector
1 x 8-pin ATX 12V power connector
1 x CPU fan header
4 x system fan headers
2 x addressable LED strip headers
2 x RGB LED strip headers
6 x SATA 6Gb/s connectors
2 x M.2 Socket 3 connectors
1 x front panel header
1 x front panel audio header
1 x S/PDIF Out header
1 x USB 3.2 Gen 1 header
1 x USB 2.0/1.1 header
1 x Trusted Platform Module header (For the GC-TPM2.0 SPI/GC-TPM2.0 SPI 2.0 module only)
2 x Thunderbolt™ add-in card connectors
1 x serial port header
1 x Clear CMOS jumper
1 x Q-Flash Plus button
Warranty Information
Manufacturing Warranty
03 Years