Toshiba 6TB 3.5 Inch SATA 7200RPM Desktop HDD
Let's check the overview
Model – Toshiba HDWR160UZSVA

Storage (GB) – 6TB

Type – SATA Desktop HDD

RPM – 7200RPM
Specification
Model

| | |
| --- | --- |
| Brand | TOSHIBA |
| Series | X300 |
| Model | HDWE160XZSTA |
| Packaging | Retail Packaging |
Performance

| | |
| --- | --- |
| Interface  | SATA 6.0Gb/s |
| Capacity | 6TB |
| RPM  | 7200 RPM |
| Cache  | 128MB |
| Average Latency  | 4.17ms |
Features
Features
Designed for Creative Professionals and PC Gamers
7,200 RPM speed with 128MB data buffer delivers exceptional performance that gamers and creative professionals demand.High Storage Density and Capacity
High-precision head positioning supported by advanced format technology (physical 4KB sector) and dual stage actuators for impressive high storage density and capacity up to 8TB.Enhanced Real-Time Performance
On-board cache algorithm and buffer management optimize cache allocation between read and write cycles for improved real-time drive performance.Data Protection Technology
Ramp loading technology reduces wear to the recording head and media for improved drive reliability. Built-in shock sensors detect impact, shielding adjacent track data.Drive Stabilization Technology
Secured motor shaft at both ends helps reduce system-induced vibrations, stabilizing the platters for improved tracking accuracy and performance during read and write operations.Native Command Queuing (NCQ) Support
Optimizes the order in which received read and write commands are executed, resulting in increased performance and reduced mechanical workload from the drive.

Excellent for Graphic Design / Gaming / Animation

Usage
Gaming Hard Drives
Dimensions

| | |
| --- | --- |
| Form Factor  | 3.5″ |
| Height (maximum) | 26.10mm |
| Width (maximum) | 101.60mm |
| Length (maximum) | 147.00mm |
Description
Details
Internal Hard Drive X300
Toshiba's 3.5-inch X300 Performance Hard Drive is designed for your professional or gaming PC – delivering reliable, large capacity, incredibly high-performance storage, made possible by a number of advanced features, including an ultra-high 512 MB, 256 MB or 128 MB buffer. It even features improved positional accuracy for stable recording. The X300 is available in capacities of up to 16 TB – ideal for PC gamers, graphic designers, and other users with demanding storage requirements.
Use for:
• Powerful desktop workstations
• All-in-one PCs
• Gaming computers
• High performance PCs
• Home media computers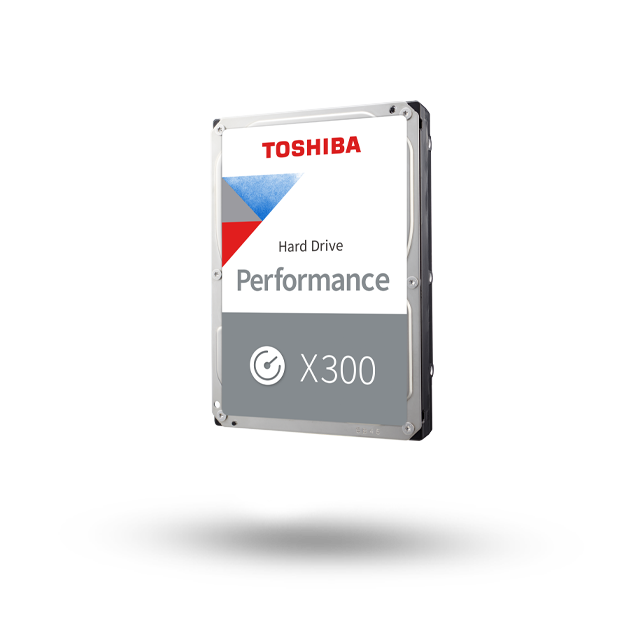 3.5″ SATA Hard Drive
7200 rpm
512 MB / 256 MB / 128 MB buffer
Toshiba Dynamic Cache Technology
High performance tasks – from editing photos and videos, to enjoying graphics-intensive gaming
RESPONDS IN AN INSTANT
The X300's dual-stage actuator design improves positional accuracy, negating the effects on head-track alignment that vibrations can cause. This design makes for more precise, faster read and write speeds for instant access to your data.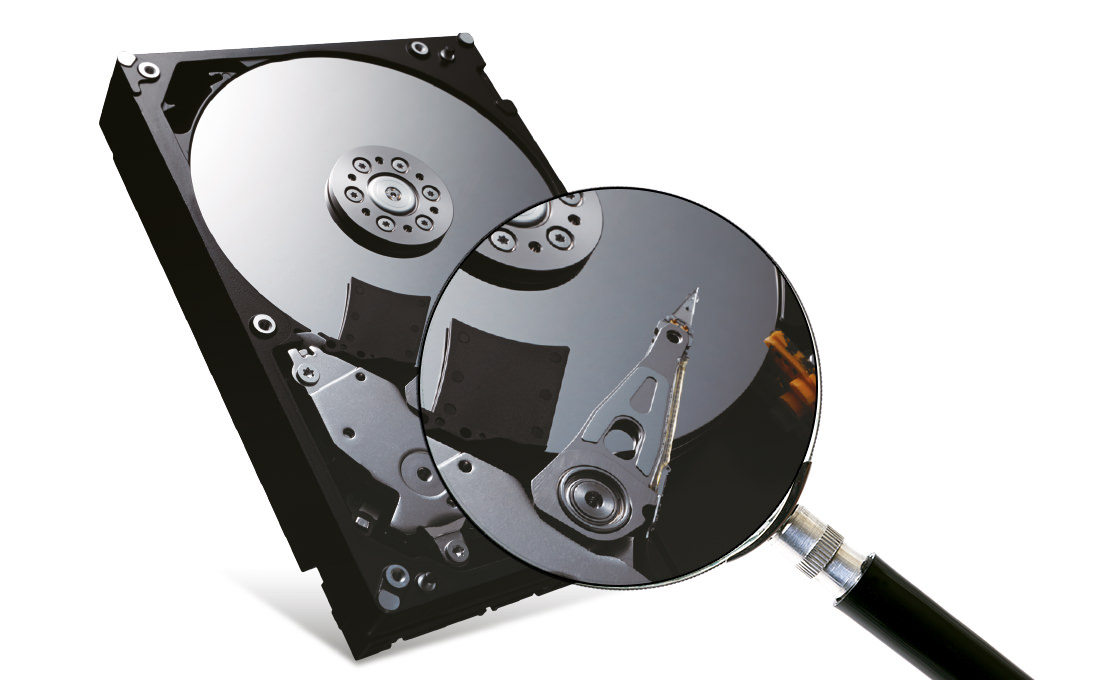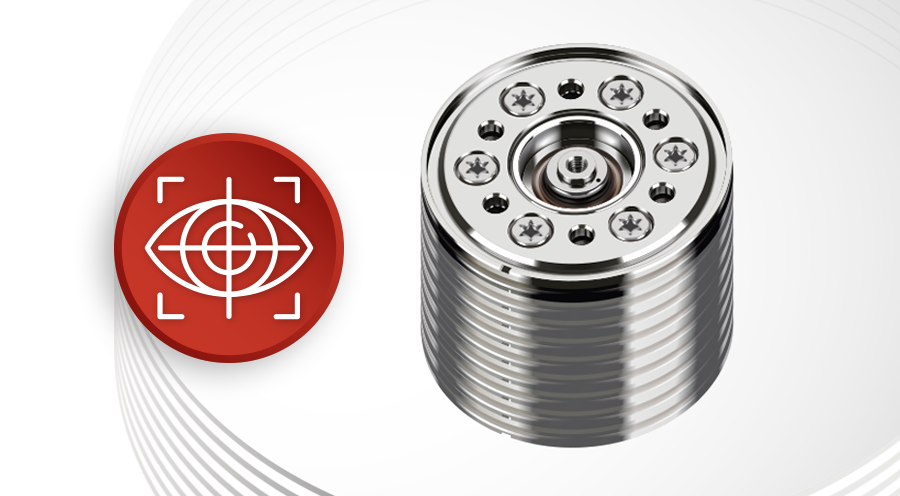 ACCURATE TRACKING
Vibration is one big enemy of reliable HDD operation. Toshiba's Innovative Stable Platter Technology minimizes vibrations by stabilizing the motor shaft at both ends. And that means improved tracking accuracy and maximum performance during read and write operations.
KEEP DATA SECURE
The X300's design includes an internal shock sensor, ensuring no data is lost. In addition, ramp loading technology means that when the hard drive or desktop PC are being transported, the drive slider does not make contact with the disk, minimising the risk of wear or data loss.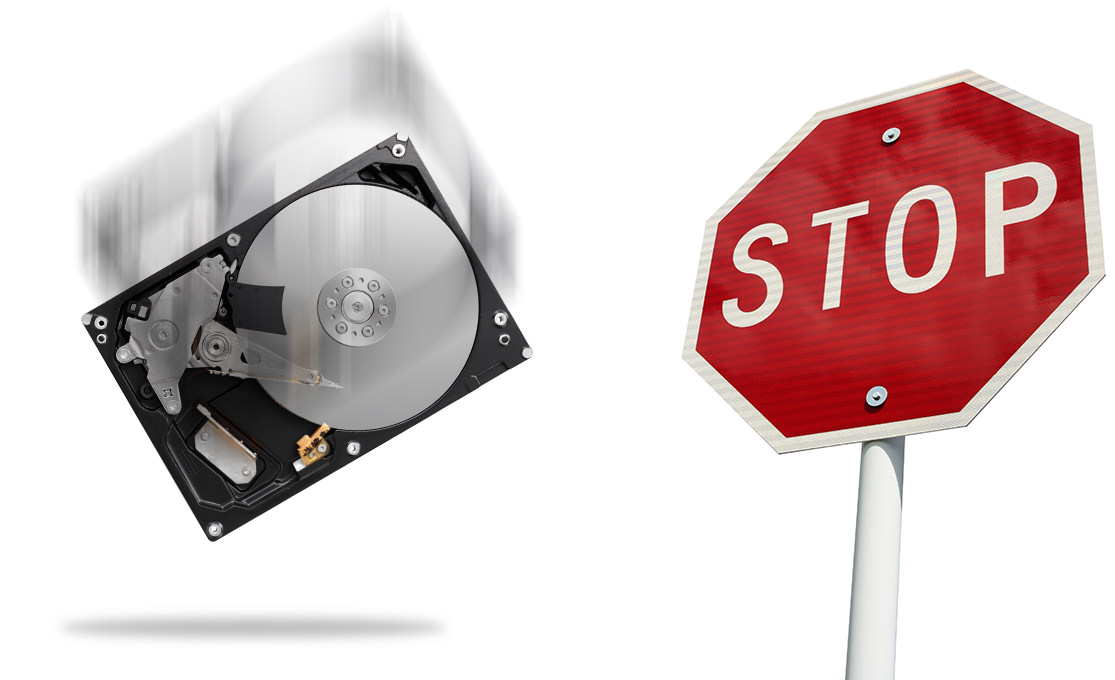 BUILT TO DELIVER, DESIGNED TO LAST
Toshiba is renowned the world over for 50 years of leading innovation – and the power behind its range of hard drives is no exception. Designed for high capacity and excellent performance, you can be sure that Toshiba's wealth of experience in hard drives is at work in your storage system.
Model – Toshiba HDWR160UZSVA, Type – SATA Desktop HDD, Storage (GB/TB) – 6TB, Form Factor (Inch) – 3.5 Inch, Interface – SATA 6Gb/s, RPM – 7200RPM, Buffer (MB) – 128MB, Shock Sensor – Yes, NCQ Support – Yes, MTBF – 6,00,000 hours, Power Consumption – 11.3 W, Dimension – 147 x 101 x 26mm, Weight – 720 gm, Part No – HDWR160UZSVA, Warranty – 2 year