Zyxel NBG-418N 300 Mbps Ethernet Single-Band Wi-Fi Router
Let's check the overview
Model: Zyxel NBG-418N V2
Stable, reliable wireless connectivity
Transmit: 300 Mbps
Compliant with 802.11n
Two Omni 5 dBi antennas
About This Product
Wireless N300 Home Router NBG-418N
                                                        
Stable, reliable wireless connectivity for Web browsing, file exchange, media streaming and online gaming
Delivering wireless connectivity at speeds of up to 300 Mbps* with the 802.11n technology, the Zyxel NBG-418N v2 Wireless N300 Home Router is a wide-coverage wireless solution ideal for homes.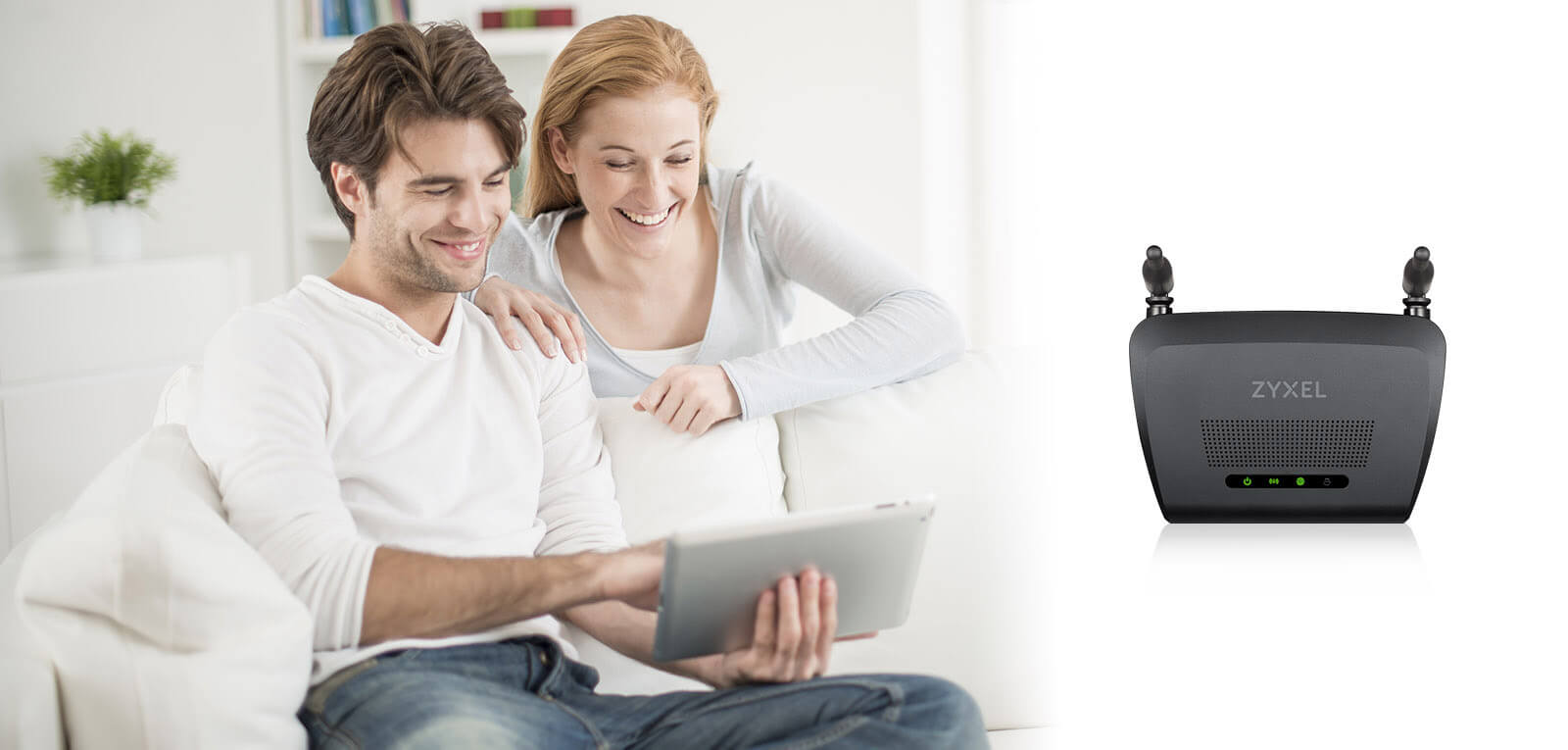 Compliant with 802.11n with data transfer rates of up to 300 Mbps
With wireless speeds of up to 300 Mbps* thanks to the 802.11n technology, the Zyxel NBG-418N v2 features bandwidth management that enables you to prioritize network traffics, making it ideal for streaming, online gaming and Web browsing throughout your home.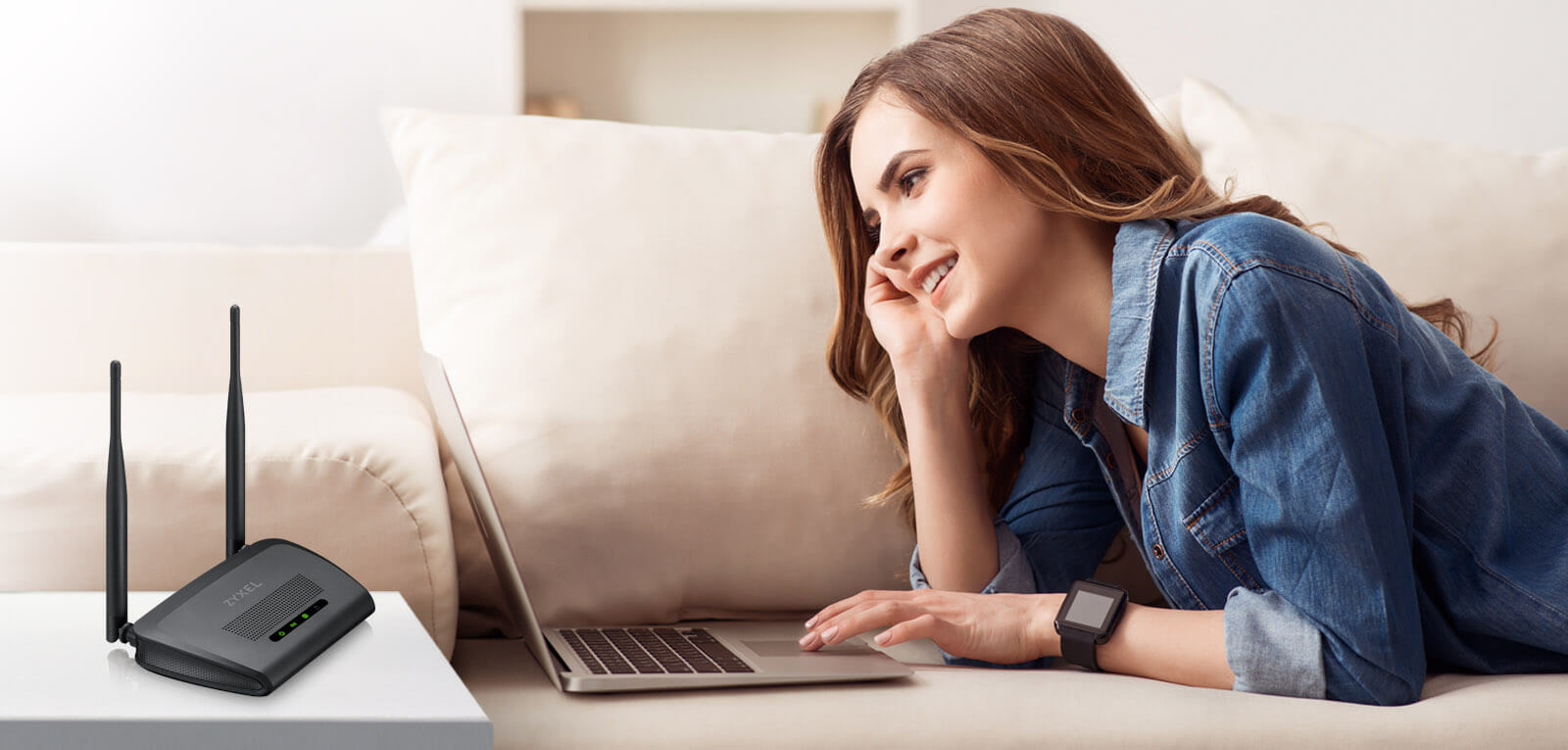 Two omni 5 dBi antennas for stable data transmission and wider coverage
With two omni 5 dBi antennas, the Zyxel NBG-418N v2 provides a wider wireless range for you to enjoy wireless services throughout the home network and even in your backyard. You'll enjoy stable, reliable wireless connections for Web browsing, file exchange and multimedia streaming everywhere at home.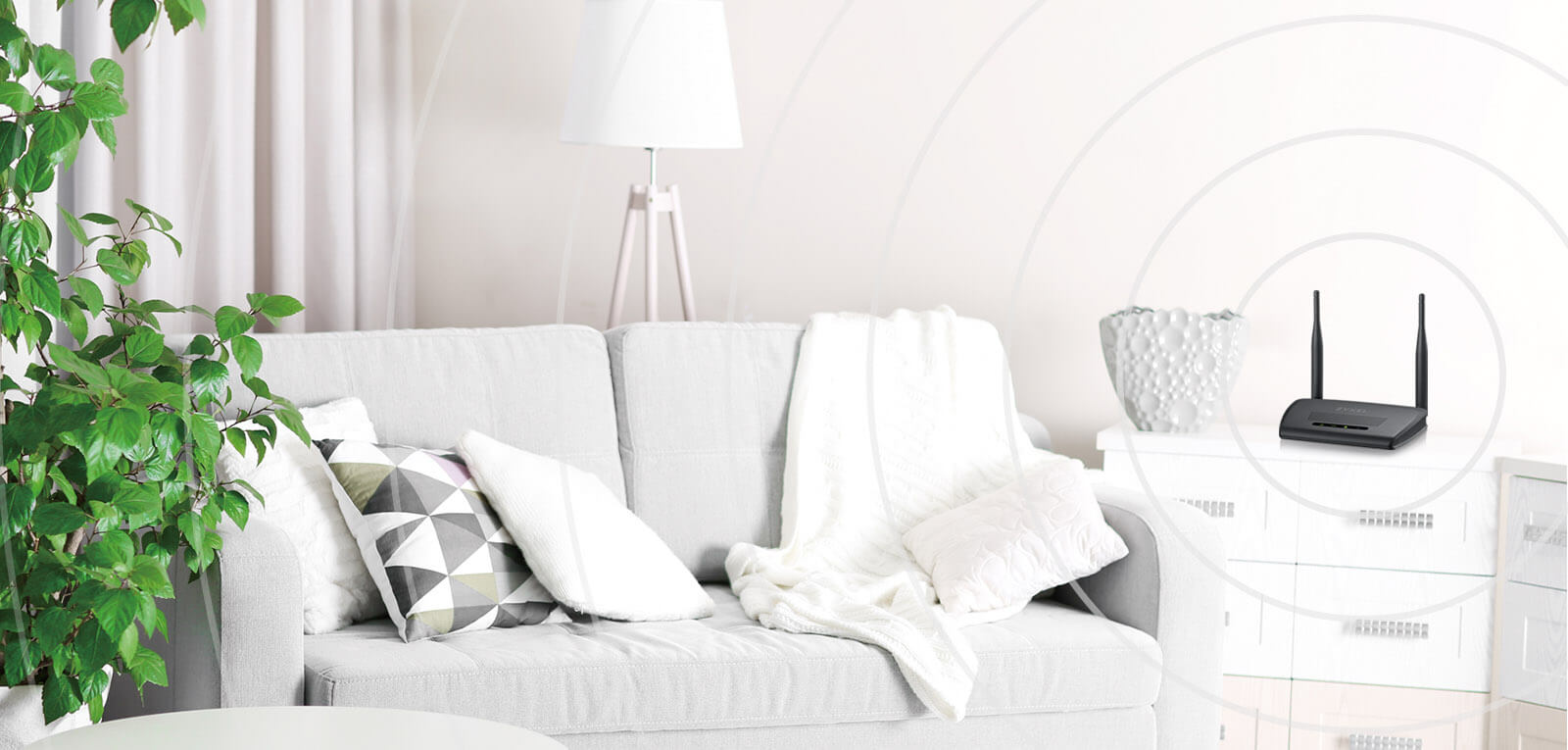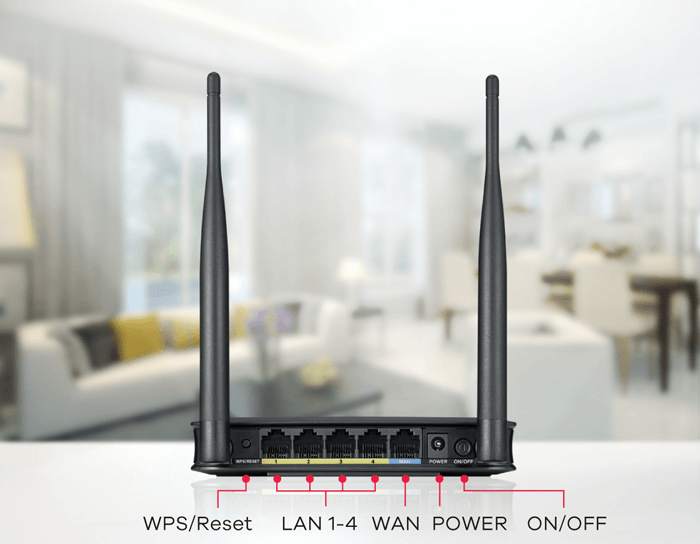 WiFi Protected Setup (WPS) for quick, easy wireless security setup
The Zyxel NBG-418N v2 features WPS that allows users to quickly establish network security simply by pressing the WPS button
on the router.
Wireless scheduling
Save unnecessary power consumption and reduce wireless radiation when wireless connection is not in use.
Wireless output management
Easy to adjust the output power to reduce interference with neighboring access points within high wireless density areas.
Application Diagram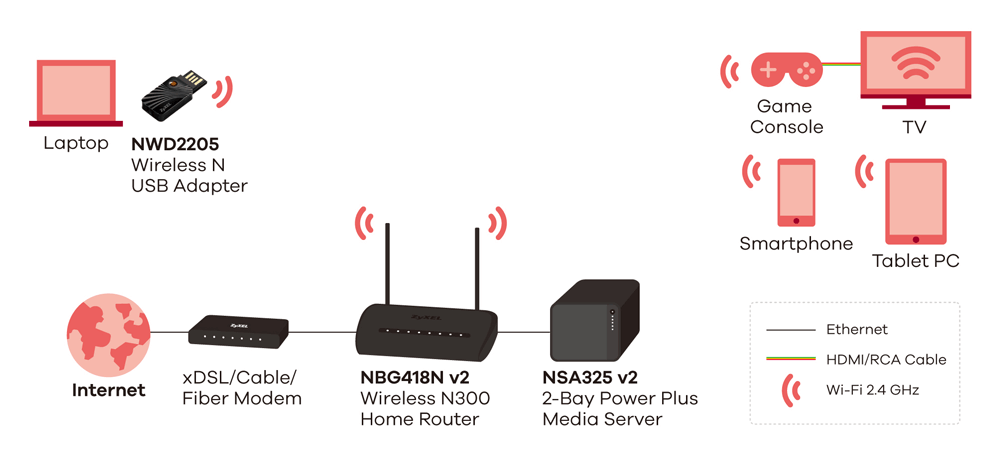 Brand – Zyxel, Model – Zyxel NBG-418N, Router Type – Wireless & Ethernet, WiFi Network Standards – IEEE 802.11b,g,n, LAN Network Standard – 10/100, WAN Newtork Standard – 10/100, Data Transfer Rates (WiFi) – 300 Mbps, Interface – 1 x WAN, 4 x LAN, Data Transfer Rate (Lan) – 100 Mbps, Number of WAN Port – 1, Number of LAN Port – 4, USB Interface – No, USB Interface Application – No, Antena (Type & Qty) – 2 x 5dBi External Antennas, Operating Frequency – 2.4 GHz, Security Protocols – 64/128 bit WEP, WPA-PSK/WPA2-PSK, Firewall Protocols – Denial of service (DoS) prevention, Band – Single, WiFi Coverage (Approximate) – Up to 1500 sq.ft, Number of Concurrent User – Up to 20 User connections, 3G/4G – No, Mesh Technology – No, MIMO Technology – No, VPN Support – Yes/ IPSec, PPTP, L2TP Pass-Through, Built in Antivirus – No, Wall Moutable – Yes, Print Compatible – No, Button – WPS/Reset & Power On/Off, Weight – 0.148Kg, Dimension( Wx Dx H mm) – 142 x 102 x 23mm, Speciality – Simple Wireless Home Network Sharing and Connectivity, Stable, reliable wireless connectivity for Web browsing, file exchange, media streaming and online gaming, Compliant with 802.11n with data transfer rates of up to 300 Mbps, Two omni 5 dBi antennas for stable data transmission and wider coverage, WiFi Protected Setup (WPS) for quick, easy wireless security setup, Wireless scheduling, Wireless output management, Others – Version: V2, LED indicators: Power, WLAN, WAN, WPS, Power: 5 V DC, 1 A, Power consumption: 3.5 watt max., Warranty – 1 year, Part/Model Number – NBG-418N, Country of Origin – Taiwan, Made in/ Assemble – China
SPECIFICATIONS
Data Rate
Transmit: 300 Mbps
Receive: 300 Mbps
Antenna
Two 5 dBi fixed external antennas
Button
Power on/off button
WPS/Reset button
Frequency
2.4G frequency band: 2.400 – 2.4835 GHz
Interface
WAN: One 10/100 Mbps Ethernet RJ-45 port
LAN: Four 10/100 Mbps Ethernet RJ-45 ports with auto MDI/MDIX support
Network Standard
IEEE Standard 802.11 b/g/n
Encryption
64/128 bit WEP, WPA-PSK/WPA2-PSK
Firewall: Denial of service (DoS) prevention
Ports
5 Ports
Others
WLAN Features:
Access point mode
Universal repeater mode
WiFi Protected Setup (WPS)
WiFi Multimedia (WMM)
Wireless scheduling
Wireless output power management
Auto channel selection
MAC address filteringRouting:
Network Address Translation (NAT)
Connection type: Static IP, DHCP, PPPoE, PPTP
DHCP server/client
Dynamic DNS
Bandwidth management
Auto-IP change
IPv6
UPnPVPN Pass-through:
IPSec
PPTP
L2TP
Physical Dimension
Dimension
142 x 102 x 23 mm
Weight
148 g
Color
Black
Manufacturer warranty
Warranty
1 Year